Signature of a Charter to promote the role and place of employees over 50 within the AXA Group
20.11.2023
Following two charters (Phase I and Phase II) to support the health and well-being of employees throughout the world, the European Works Council of the AXA Group, together with Thomas Buberl, Group CEO and Chairman of the EWC, has signed a charter aimed at strengthening the role and position of employees over 50.
As part of its CSR policy, the Group has implemented the Landoy Charter in one of its main entities.  The European Works Council has proposed that these commitments be extended to all countries where AXA is present by signing a charter.
This signature is part of AXA's strategy to promote diversity and inclusion. It sends a strong signal to employees aged over 50 that the Group is committed to offering them an inclusive working environment that is conducive to their professional development. The charter will be rolled out globally in stages between 2024 and 2026.
In line with its commitment to a culture of high-level social dialogue, the European Works Council will continue to support the Group's transformation.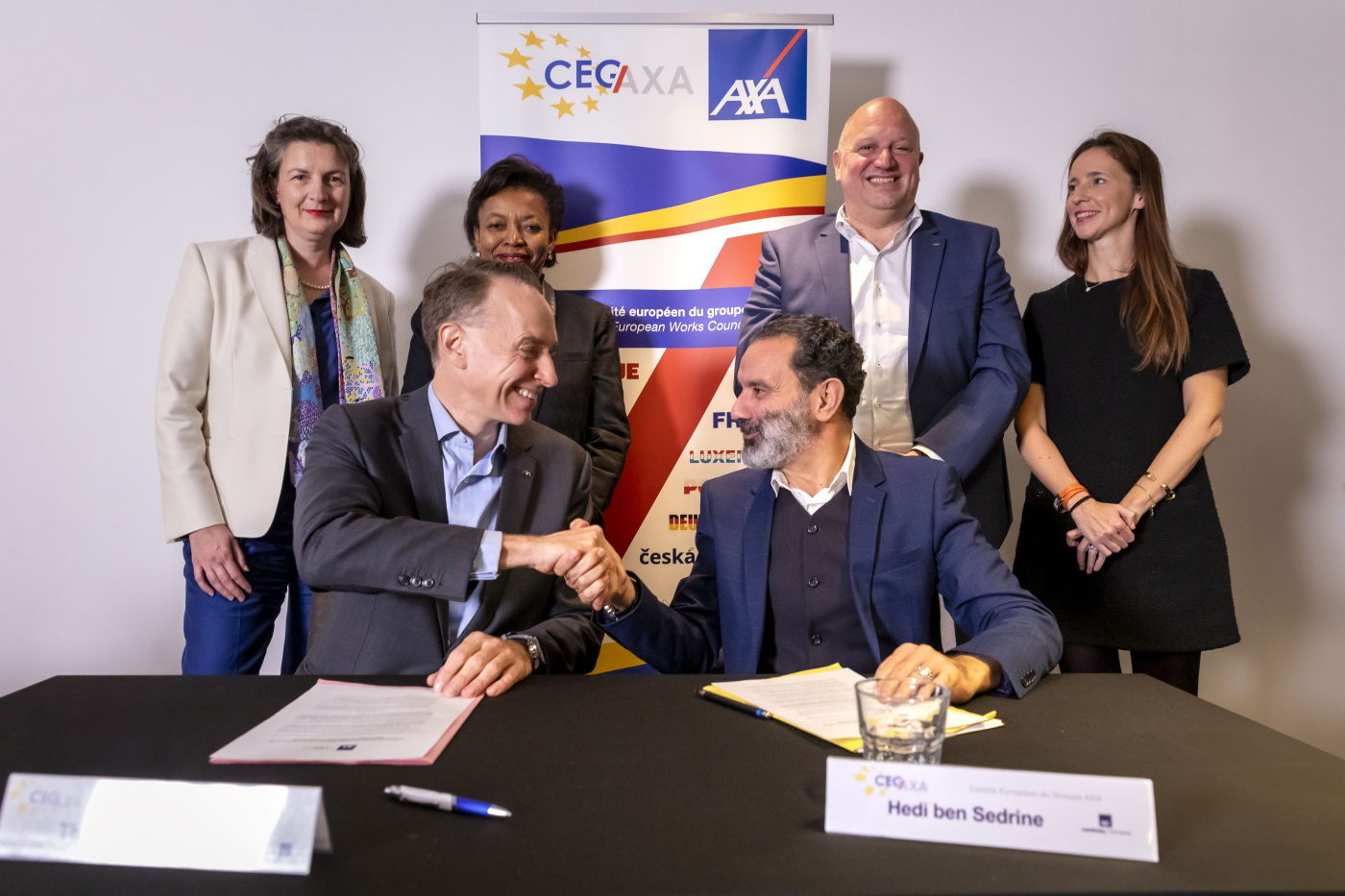 Read the press release here:
Find out more about the content of the CEG AXA charters and agreements