Signature of the Charter for the AXA Group's global health and well-being program
01.12.2021
On November 18, 2020, Thomas Buberl, CEO of AXA and Hedi ben Sedrine, secretary of the AXA Group's European Works Council, jointly signed a charter for the global health and well-being program for AXA Group employees.
At the EWC plenary session on 30 November 2021, Hedi ben Sedrine and Thomas Buberl co-signed for the phase II of this charter, which includes access to tele-medical consultations, digital prevention and health information programs and appropriate medical support in the event of serious illness for the 153,000 AXA employees worldwide.
The management of the AXA Group, which is committed to social dialogue, confirms, through the co-signature of this charter, that the European Works Council of the AXA Group is an important partner in the implementation of the Group's major social programs.
Video of the signature: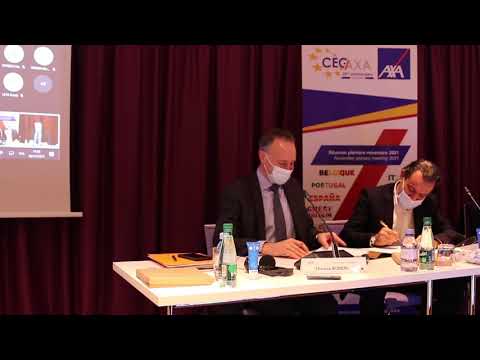 Picture of the signature: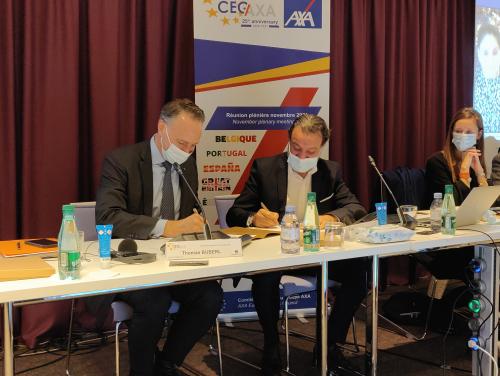 Press release :