Election of AXA EWC Secretariat members for the 2022-2025 term
12.01.2022
The full members of the AXA Group European Works Council elected the members of the secretariat for the new 2022-2025 term at a constitutive meeting on January 11, 2022. In accordance with the agreement of June 29, 2009 constituting the AXA EWC:
Hedi ben Sedrine, outgoing secretary, was re-elected as secretary of the AXA EWC.
Andrea Wolf, German delegate, Pascale Rauline, French delegate, Francesco Rotiroti, Italian delegate, Daniel Folgado, Spanish delegate, Steve Blease, UK delegate, Aoife Kenna, Irish delegate, Bernard Bosc, French delegate, Jasmin Rockland, German delegate and Sophie Laventurier, Belgian delegate, were elected as members of the AXA EWC Secretariat.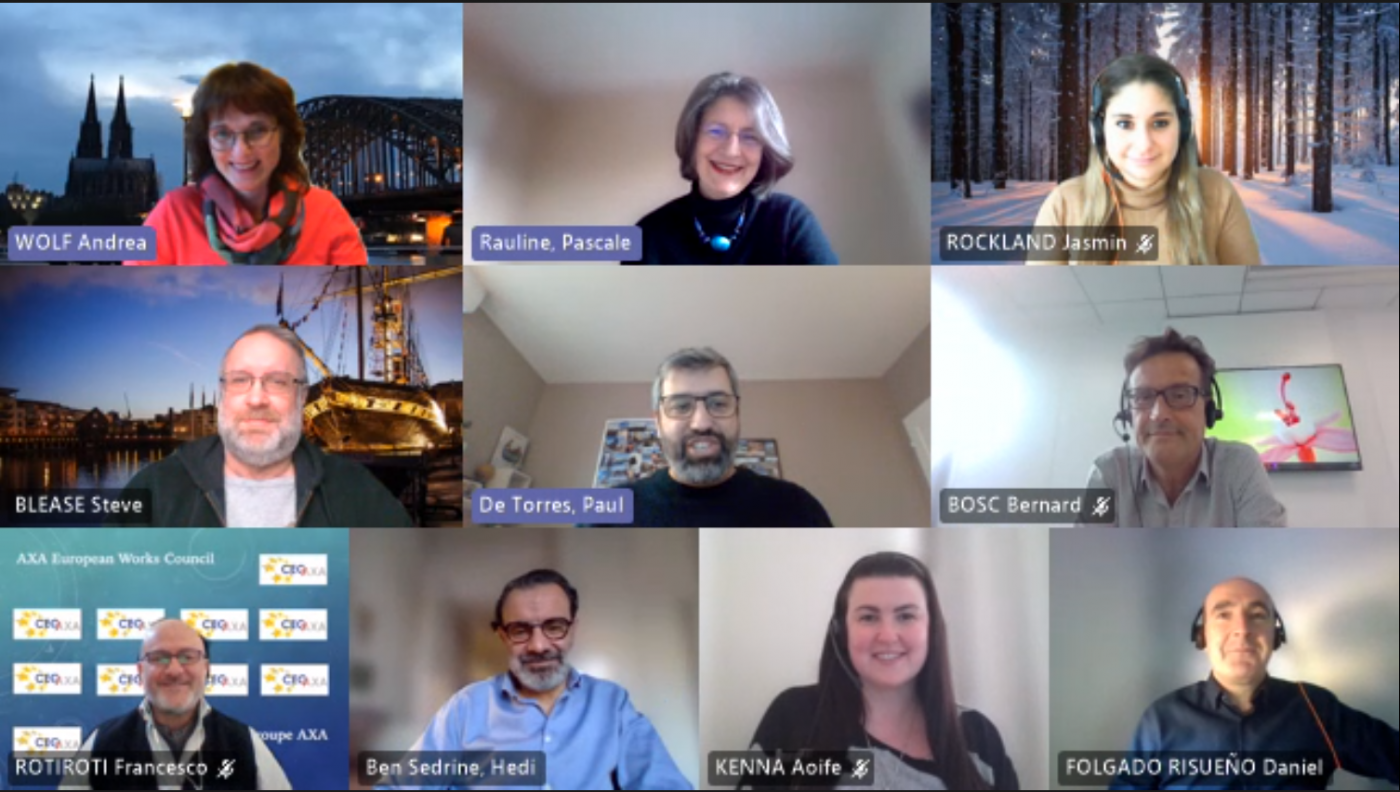 The diversity of the European employees' representation at AXA has made it possible to respect a perfect parity between men and women.
Paul de Torres, French delegate, Scot Pascall, UK delegate and Giandomenico Piccolo, Italian delegate, will complete the team as mission leaders.
The team of this 2022-2025 mandate, mixing old and new members, is ready to continue the work started in the previous years. The next meeting of the AXA EWC Bureau will take place on 19 January 2022.
Happy New Year 2022 to all!